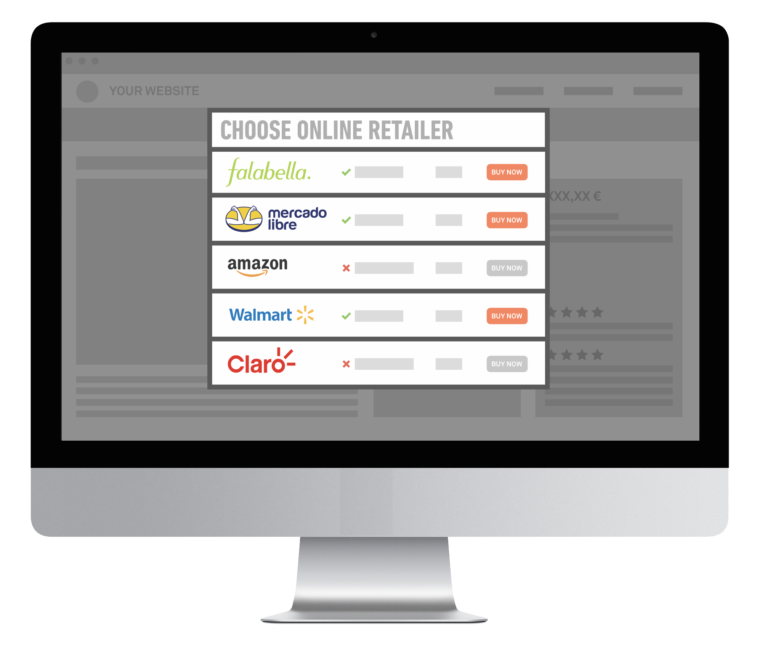 Make your products instantly shoppable online
Increase your online revenue thanks to our "Where to Buy Online" solutions, you can sell online through your web page, your social networks, your CRM, and all your digital touchpoints.
Connect all your digital touchpoints, with your retailers checkout page
Easy to implement, our Where To Buy solution can be embedded within your webpage, emails, linked from your social accounts and even any display banner allowing your products to be shoppable with only a few clics.
See How Our Where To Buy Solutions can boost your revenue.